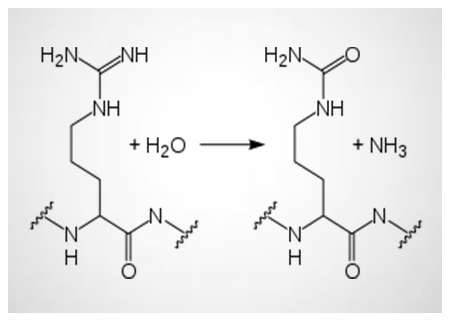 Commonly referred to as deimination, citrullination involves the Ca2+-driven enzymatic conversion of arginine residues of a protein to citrulline. The reaction is catalyzed by a family of enzymes known as peptidyl arginine deiminases (PADs). These include the isoenzymes PAD1, PAD2, PAD3, PAD4, and PAD6, each with its own specific tissue distribution. PAD1, for example, is highly expressed in the uterus, while PAD4 can be found in inflammatory cells like neutrophils.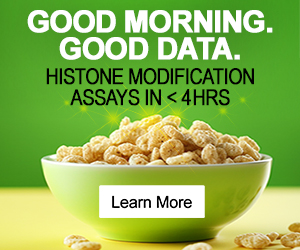 In the context of histone proteins, citrullination disrupts hydrogen bonding within the chromatin structure, leading to a relaxed and more open chromatin configuration. The citrullination of histone H3, for example, has been shown to open chromatin up and promote gene expression. Consequently, this process has emerged as a key player in the modulation of chromatin dynamics and gene regulation.
Histone citrullination bears profound functional implications, extending its influence to cellular health and disease. This irreversible post-translational modification has been unveiled as a convergent point for a diverse array of inflammatory signals that drive neutrophil responses to infections. Mounting evidence also connects histone citrullination with various immunological diseases and cancer. Multiple sclerosis and rheumatoid arthritis, for example, exhibit altered histone H3 citrullination patterns, implicating its involvement in disease pathogenesis. Thus, modifying global histone H3 citrullination through PAD stimulation or inhibition offers tantalizing prospects for therapeutic interventions. Moreover, the diagnostic potential of histone H3 citrullination is evident in its application as a serum biomarker for septic shock.
As research endeavors continue to illuminate the mechanistic nuances of histone citrullination, its clinical significance as a therapeutic target and diagnostic tool becomes increasingly apparent. Thus, reliable methods for quantitative detection of global and circulating citrullinated histone H3 levels would provide useful information for better understanding epigenetic regulation of gene activation and silencing, as well as for the advancement of PAD-targeted drugs. As a leading developer and provider of epigenetic research products, EpigenTek offers the EpiQuik Histone H3 Citrullination ELISA Kitand the EpiQuik Circulating Histone H3 Citrullination ELISA Kit. With these complete sets of optimized buffers and reagents, total citrullinated histone H3 can be directly measured from histone extracts and plasma/serum samples. Their convenient strip microplate format allows for quick, efficient, and high-throughput measurement of histone H3 citrullination within just 2.5-3.5 hours.