Trafficking Antibodies
Cells must transport proteins from the endoplasmic reticulum in the cytoplasm, where they are mostly synthesized, to the nucleus, plasma membrane or other sites where they will ultimately perform their functions, and they should recycle back membrane and extracellular components. Intracellular trafficking involves two major pathways, the exocytic pathway, which transports components from the inside to the outside of the cell, and the endocytic pathway which transports material from the outside to the inside of the cell. Integral membrane proteins and secreted proteins are transported to the cell surface via the exocytic pathway, in which they are carried from the endoplasmic reticulum, to the Golgi apparatus and through secretory vesicles which then fuse with the plasma membrane. On the other hand, some cell surface receptors, after activation and signaling, undergo endocytosis and transport to lysosomes for their degradation, in a series of vesicular bodies called endosomes.

Certain proteins, such as chaperones aid in the folding and stability of a protein during synthesis, and often escort proteins to their final destination. Some are called heat shock proteins, as they protect proteins from unfolding and aggregation during stress responses, including elevated temperatures. Proteins that are required to perform their function in the nucleus are transported through nuclear pore complexes in the nuclear membrane. Shuttling between the nucleus and cytoplasm or nucleocytoplasmic trafficking, involves specialized proteins called importins and exportins, which bind the proteins or RNA molecules to be transported through nuclear localization signals or nuclear export signals within their sequence. Some hormones, ions and other molecules in the extracellular space or in the circulation are transported also by cargo or transporter proteins. Hemoglobin and ferritin are examples of such proteins, which bind and transport oxygen and iron, respectively. Certain ion channels and pumps also facilitate the active transport of ions across cell membranes.

What makes buying antibodies from EpiGentek different?
At EpiGentek, we supply a collection of over 20,000 individual high-quality antibodies for our customers to ensure that our research customers find exactly what they need for their studies. In addition, we offer a variety of other benefits to help our customers in terms of affordability, convenience, and reliability. See why working with EpiGentek for your antibodies is the right choice:
No Shipping & Handling Costs: we've waived all shipping and handling fees on our antibodies and antibody panel packs when selecting 2-day shipping (trial sizes not applicable).
100% Application Guarantee: your purchased antibodies are covered for 6-months past the date of purchase.
Multiple Conjugates: we carry biotin, FITC and HRP conjugates for nearly all targets.
Trial Sizes Available: 10 & 20 µg options available on over 5,000 antibodies in our catalog.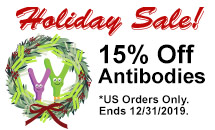 | | | | | |
| --- | --- | --- | --- | --- |
| Image | Description | Cat. No. | Size | Price |