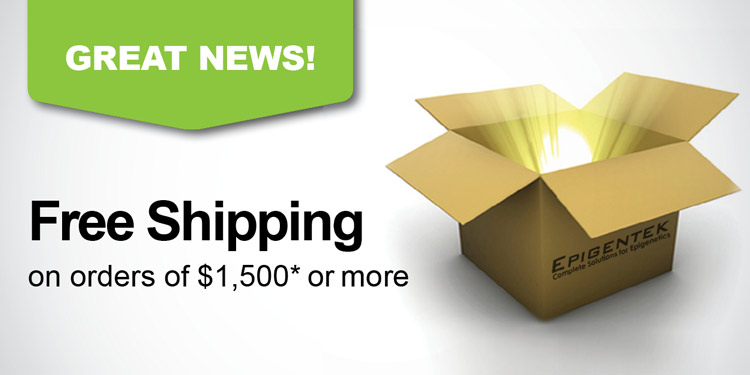 We're sorry, but this offer is no longer available.
Free Shipping!
Get free shipping on any domestic order of $1,500* or more.

Combine with other savings!

No Code Needed*
*Order total must be at least $1,500.00 (US) after all discounts are applied and before taxes. Valid only on orders shipped within the contiguous US. Free shipping is applied to the most economical shipping method allowable for products. Excludes instruments and shipments relating to services. Dry ice surcharge applies for certain perishable items. Handling fee may apply for certain delivery locations including residential. Not applicable to distributors or resellers. Non-transferable and subject to change without notice. EpiGentek reserves the right to exclude this promotion from orders that have substantial discounts, already include a promotion, or require additional or special handling. Offer void where prohibited.