Methylation-specific PCR (MS-PCR or MSP) is one of the most commonly used methods for gene/sequence-specific detection of DNA methylation. The DNA undergoes bisulfite conversion of cytosine to uracil and then the methylated sequences are selectively amplified with primers specific for methylation. EpiGentek's MS-PCR service specifically detects methylation in certain genes of cells and is especially useful for understanding the role DNA methylation plays in the regulation of gene expression, tumorigenesis, and other genetic and epigenetic diseases.
Methylation-Specific PCR
Service #S-1MSP
Methylation-specific PCR approach to detect and identify methylated status in CpG islands within one or several gene targets.
Bisulfite treatment
Methylation-specific PCR
PCR data analysis
Sample Requirements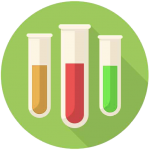 We currently accept DNA, cell, and tissue samples for our Methylation-Specific PCR (MS-PCR) service. Proper sample preparation along with the appropriate quality control methods on your end will allow the greatest chance for assay success. Please follow all guidelines for sample requirements, packaging and labeling, and shipping which are outlined on the Submission Instructions page.
Talk to a Scientist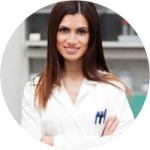 Want more information on our Methylation-Specific PCR (MS-PCR) service or interested in customizing your research project? We're here to help! Get in touch with one of our highly knowledgeable epigenetic services experts by calling toll-free at 1-877-374-4368 or emailing services @ epigentek.com.