Limited Time Special Offer: Receive our Enhanced RRBS service for just $539 / sample (with minimum 12 samples per lane)
Reduced Representation Bisulfite Sequencing (RRBS) is an enhanced bisulfite-based sequencing method utilized to detect up 7 – 8 million unique CpG sites, covering nearly all CpG islands, gene promoters, and most genetic regulatory elements, gene bodies, and repeated DNA sequences.
RRBS is an NGS platform used to analyze the genome-wide methylation at base resolution detail by the use of a restriction enzyme and bisulfite treatment to focus on the areas in the genome that have a high CpG content. This is typically designed for researchers who are looking for cost effective ways to perform the sequencing instead of having Whole Genome Bisulfite Sequencing (WGBS) performed.
RRBS is typically recommended for first time users with bisulfite sequencing based on the optimized price and data you would receive when performing this experiment.
Example Data
Reduced Representation Bisulfite Sequencing Example Data & Figures
*These are examples of data that may be provided. Please consult your service representative regarding the exact data you will receive.
---
Sample Requirements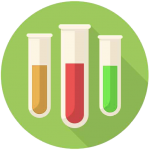 We currently accept DNA, cell, and tissue samples for our Reduced Representation Bisulfite Sequencing service. Proper sample preparation along with the appropriate quality control methods on your end will allow the greatest chance for assay success. Please follow all guidelines for sample requirements, packaging and labeling, and shipping which are outlined on the
Submission Instructions
page.
Talk to a Scientist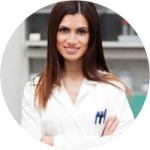 Want more information on our Reduced Representation Bisulfite Sequencing service or interested in customizing your research project? We're here to help! Get in touch with one of our highly knowledgeable epigenetic services experts by calling toll-free at 1-877-374-4368 or emailing services @ epigentek.com.