Target site-specific histone modifications directly and indirectly impact transcriptional regulation and the direction of various cellular processes. The biological influences achieved by various histone modifying enzymes eventually require that histone be modified. Epigenetic modifications can be modulated by directly inhibiting modifying enzymes or blocking co-factor recruiting pathways. Development of these modulators would lead to the development of new therapeutic agents and improvement in disease treatment, especially cancer therapy.
Why Histone Modification
Quantification With Us?
Target specific histone modifications: Histone Acetylation, Histone Methylation, Histone Phosphorylation, and Histone SUMOylation using an ELISA-like method
End-to-End Package:
Includes everything from sample preparation to data analysis
Data Reporting Included
Accurate readout of the most important and well-characterized H3 and H4 modification targets, including:
Rapid Turnaround Time:
3 - 5 weeks from sample submission*
Versatile Targeting:
Accurate readout of the most important and well-characterized H3 and H4 modification targets, including:
H3 Targets
H3K4me1 H3K4me2 H3K4me3 H3K9me1 H3K9me2 H3K9me3
H3K27me1 H3K27me2 H3K27me3 H3K36me1 H3K36me2 H3K36me3
H3K79me1 H3K79me2 H3K79me3 H3K9ac H3K14ac H3K18ac
H4 Targets
H4K5ac H4K8ac H4K12ac H4K16ac H4R3m2a H4R3m2s
H4K20m1 H4K20m2 H4K20m3 H4ser1 Total H4
*Same targets as our
P-3102 - Histone H4 Modification Multiplex Assay Kit
---
Accuracy Assurance:
Each sample tested in duplicate for no additional fee
Uses Our High-Quality Assay Kits:
All kits used in service are commercially available in our catalog
Post-completion Technical Support:
Complimentary high-quality support to assist with data analysis included
*Time measured when pre-payment for service is received
**Assuming 96 isolated histone samples submitted, 1 histone modification antibody target
Sample Requirements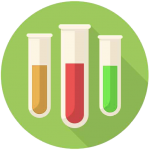 We currently accept
histone extracts
, cells, and tissue for our Histone Modification Quantification service. Proper sample preparation along with the appropriate quality control methods on your end will allow the greatest chance for assay success. Please follow all guidelines for sample requirements, packaging and labeling, and shipping which are outlined on the
Submission Instructions
page.
Talk to a Scientist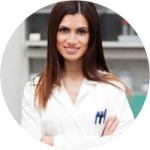 Want more information on our Histone Modification Profiling and Drug Discovery services or interested in customizing your research project? We're here to help! Get in touch with one of our highly knowledgeable epigenetic services experts by calling toll-free at 1-877-374-4368 or emailing services @ epigentek.com.