RNA Methylation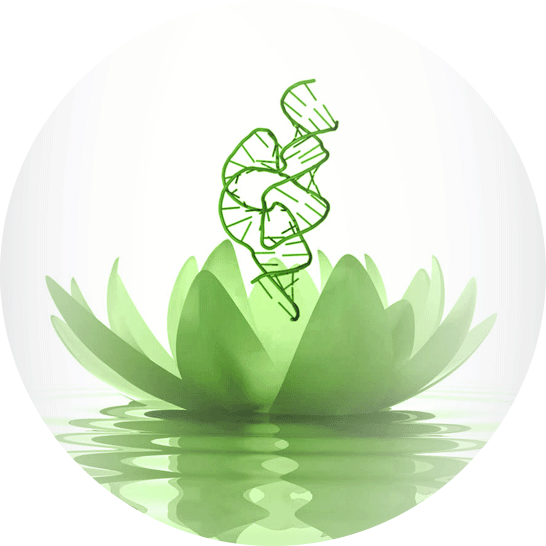 RNA methylation is a reversible post-translational modification to RNA that epigenetically impacts numerous biological processes. It occurs in different RNAs including tRNA, rRNA, mRNA, tmRNA, snRNA, snoRNA, miRNA, and viral RNA. Different catalytic strategies are employed for RNA methylation by a variety of RNA-methyltransferases.

N6-methyladenosine (m6A) is the most common and abundant methylation modification in RNA molecules present in eukaryotes and accounts for more than 80% of all RNA methylation. It may be referred to as the "fifth RNA base" and has broad roles in regulating embryonic development and cell fates. In particular, this RNA modification is thought to be important for mRNA regulation due to enrichment of m6A at 3'UTRs. It has also been linked to cancers including leukemia, breast cancer, and prostate cancer.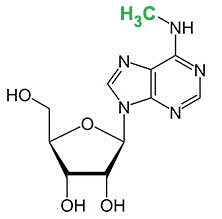 N6-methyladenosine (m6A)

5-methylcytosine (5-mC) is an epigenetic mark that also commonly occurs in various RNA molecules. Researchers are able to bisulfite convert RNA, perform RT-PCR amplification, cloning, and sequencing to gain information about RNA cytosine methylation states. By treating RNA with bisulfite, cytosine residues are deaminated to uracil while leaving 5-methylcytosine intact.

Recent data strongly suggest that m6A and 5-mC RNA methylation affects the regulation of various biological processes such as RNA stability and mRNA translation, and that abnormal RNA methylation contributes to etiology of human diseases. Furthermore, loss of 5-mC in vault RNAs causes aberrant processing into Argonaute-associated small RNA fragments that can function as microRNAs. Researchers continue to investigate m6A and 5-mC in RNA to uncover the mysteries of RNA methylation.


---
Citations
Citations
Citations
Purpose
An ELISA-like format for absorbance-based quantitation of N6-methyladenosine in RNA
An ELISA-like format for fluorescence-based quantitation of 5-mC RNA methylation
For robust, chemical-based bisulfite treatment of RNA for analysis of methylated cytosines
Key Points

Detect m6A RNA methylation in any species
Colorimetric ELISA-like assay using an m6A antibody
Detection limit as low as 10 pg of m6A

Large signal window, low background noise
Detect 5-mC RNA methylation in any species
High specificity to 5-mC, with no cross-reactivity

Input as low as 5 ng per reaction
>90% of RNA loss prevented
Completely converts unmethylated RNA cytosine into uracil 

Starting Material
Total RNA
Total RNA
Total RNA
Lowest Input Amount
50 pg
50-300 ng
200-500 ng
Total Protocol Time
< 4 hours
< 3 hours
3 hours
Reactions
48,96
48,96
50
Vessel Format
96-Well Plate
96-Well Plate
Spin Column


| | |
| --- | --- |
| Result Pages: 1 | Displaying 1 to 8 (of 8 products) |
| | | | | |
| --- | --- | --- | --- | --- |
| Image | Description | Cat. No. | Size | Price |
| | |
| --- | --- |
| Result Pages: 1 | Displaying 1 to 8 (of 8 products) |