Map genome-wide histone modifications or identify transcription factor and co-factor binding sites with EpiGentek's comprehensive chromatin immunoprecipitation sequencing (ChIP-Seq) platform. Optimized buffers and protocol allow minimal ChIP background and increased sensitivity and specificity of the ChIP reaction.
Highly efficient enrichment of targeted DNA. Enrichment ratio of positive to negative control > 500.
High sensitivity and flexibility allows both non-barcoded (singleplexed) and barcoded (multiplexed) DNA library preparation
Low input requirement of just 50,000 cells per sample
ChIP Sequencing
Service #S-3CPS
Map histone modifications or identify transcription factor and co-factor binding sites across the entire genome.
Chromatin shearing
Chromatin immunoprecipitation
NGS Library preparation
Illumina-based sequencing
Bioinformatics analysis
Example Data
ChIP-Seq Example Data & Figures
*These are examples of data that may be provided. Please consult your service representative regarding the exact data you will receive.
---
A ChIP-sequencing library was prepared using the EpiNext ChIP-Seq High Sensitivity Kit (Cat. #P-2030) from rat heart chromatin and polyclonal antibodies against H3K4me3 (Cat. #A-4033), H3(K9/14)ac (Cat. #A-4021) and H3K27me3 (Cat #A-4039). Sequencing was carried out on an Illumina HiSeq2500. Bioinformatics analysis of ChIP-seq is performed utilizing Bowtie and MACS. ChIP-seq reveals that the peaks of H3K4me3 and H3(K9/14)ac, which are indicators of gene activation presence in the exon CpG islands (CGI) of transcription factor gene Nr1h2 (nuclear orphan receptor member), while H3K27me3, which causes gene silencing, is not enriched in the same gene. It is reported that H3K4me3 is often enriched in CGI of orphan genes.
ENCODE Quality ChIP-Seq Services. Histone H3K18ac ChIP-Seq reads provided by EpiGentek's ChIP-Seq service align with the same peak sites as ENCODE data.
Differential Binding Analysis includes peak annotation data and identifies where specific protein-DNA and transcription factor binding occurs.
Sample Requirements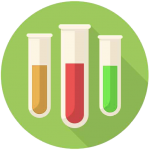 We currently accept chromatin, ChIPed DNA, cell, and tissue samples for our ChIP Sequencing (ChIP-Seq) service. Proper sample preparation along with the appropriate quality control methods on your end will allow the greatest chance for assay success. Please follow all guidelines for sample requirements, packaging and labeling, and shipping which are outlined on the Submission Instructions page.
Talk to a Scientist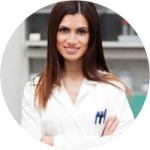 Want more information on our ChIP Sequencing (ChIP-Seq) service or interested in customizing your research project? We're here to help! Get in touch with one of our highly knowledgeable epigenetic services experts by calling toll-free at 1-877-374-4368 or emailing services @ epigentek.com.