Instruments
Sonication Devices
Ultrasonic energy processing of DNA or chromatin samples is widely accepted as a better alternative than enzymatic digestion methods. By emphasizing higher throughput processing and preventing sample contamination in our sonication technologies, our EpiSonic™ sonicators can be easily integrated into existing lab workflows and are also particularly suitable for compatibility with epigenetic and next-generation applications. Epigentek's EpiSonic™ has become an effective...
Magnets & Sample Mixers
Sample mixers are used to effectively bind various targets such as proteins, cells, and nucleic acids. Magnetic isolation and purification of sample molecules can be accomplished with our innovative magnetic microplates.

| | |
| --- | --- |
| Result Pages: 1 | Displaying 1 to 3 (of 3 products) |
| | | | | |
| --- | --- | --- | --- | --- |
| Image | Description | Cat. No. | Size | Price |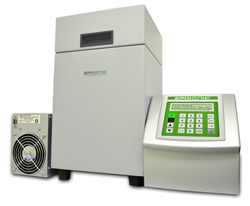 EpiSonic 96-Well PCR Plate (with Strip Caps)

| | |
| --- | --- |
| Purpose: | Sample Fragmentation |
| | |
| --- | --- |
| Result Pages: 1 | Displaying 1 to 3 (of 3 products) |