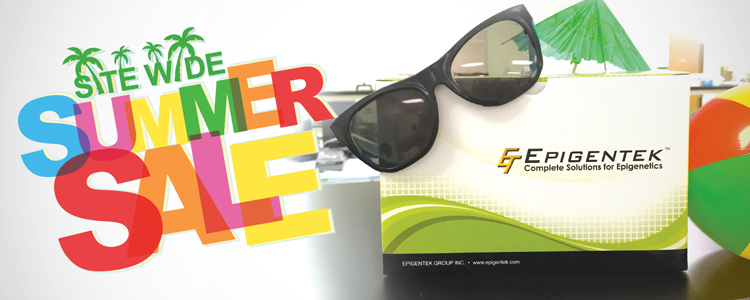 10% Off Sitewide!

Are you stuck working in the lab this summer? Then let us brighten your day with a "sunny" deal. Now through September 1st, we're offering a 10% discount on ALL our epigenetic products for US customers.
Use the discount code E1707SUN when ordering online or on the phone and we'll take 10% off your entire order.
Enjoy the summer while it lasts...but, don't miss the chance to save with this special offer.
Use code: E1707SUN*
*US customers only. Cannot be combined with any other discounts, quotes, or offers. Excludes services. Expires September 1, 2017.