Using EpiGentek's genome-wide methylated DNA immunoprecipitation (MeDIP) sequencing service, or MeDIP-Seq service, the study of methylation at multi-base resolution (~150 bp) of cytosines in DNA is facilitated by a 5-methylcytosine antibody based capture technique. Our MeDIP-Seq platform yields reliable information on the methylation states of individual cytosines by effectively and efficiently preparing converted DNA for use in next generation sequencing techniques. EpiGentek's genome-wide MeDIP Sequencing service offers the following advantages:
>99% methylated enrichment of immunoprecipitated DNA
Minimal selection bias, allowing for a low amount of input material (50 ng of DNA), high yield of the constructed DNA library, and low error rates
Streamlined process for rapid turnaround time
MeDIP Methyl-Seq
Service #S-1MDS
Antibody capture method (MeDIP-sequencing) to identify methylated sequences on a whole genome basis.
DNA fragmentation
Methylated DNA immunoprecipitation
NGS library prep
Illumina-based NGS sequencing
Bioinformatics analysis
Sample Requirements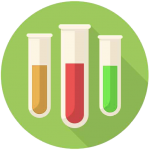 We currently accept DNA, cell, and tissue samples for our MeDIP-Seq service. Proper sample preparation along with the appropriate quality control methods on your end will allow the greatest chance for assay success. Please follow all guidelines for sample requirements, packaging and labeling, and shipping which are outlined on the Submission Instructions page.
Talk to a Scientist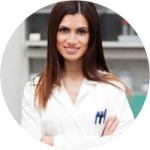 Want more information on our MeDIP-Seq service or interested in customizing your research project? We're here to help! Get in touch with one of our highly knowledgeable epigenetic services experts by calling toll-free at 1-877-374-4368 or emailing services @ epigentek.com.