Proper shearing of DNA or chromatin is critical and could determine the success of a researcher's entire study. In a ChIP-Seq workflow, chromatin shearing sets up your research for success as one of the crucial first steps. Epigentek's shearing platform is capable of delivering to you uniform fragment sizes between 150 bps and 20 kbs. Tight and highly reproducible fragment distributions ensure the best results throughout all steps of your workflow.
Standalone DNA/ Chromatin Shearing
High throughput DNA shearing with ChIP and DNA sequencing ready results for optimal library construction.
DNA Shearing
Bioanalyzer analysis
Sample Requirements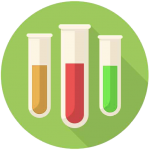 We currently accept DNA and chromatin samples for our Standalone DNA/Chromatin Shearing service. Proper sample preparation along with the appropriate quality control methods on your end will allow the greatest chance for assay success. Please follow all guidelines for sample requirements, packaging and labeling, and shipping which are outlined on the Submission Instructions page.
Talk to a Scientist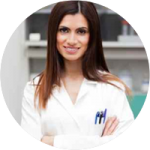 Want more information on our Standalone DNA/Chromatin Shearing service or interested in customizing your research project? We're here to help! Get in touch with one of our highly knowledgeable epigenetic services experts by calling toll-free at 1-877-374-4368 or emailing .