An important modification of note is that of methylated RNA. In humans, cytosine methylation of RNA has been observed in tRNAs, rRNAs, mRNAs, and non-coding RNAs (ncRNAs). The functional relevance of this modification remains unclear, but recent data suggest that RNA cytosine methylation affects the regulation of various biological processes such as RNA stability, processing and mRNA translation. Once a technically challenging procedure, preparing an RNA library is now easy and straightforward using our innovative 5-mC RNA bisulfite sequencing platform.
Unique composition of our reagents results in conversion efficiencies of greater than 99.9%.
High sensitivity and efficiency of the procedure allows input RNA amounts to be as low as 5 ng
5mC RNA-Seq
Transcriptome-wide coverage of total RNA or miRNA for gene expression or non-coding RNA studies by identifying methylated cytosines in RNA
Bisulfite treatment
cDNA synthesis
NGS library preparation
Illumina-based NGS sequencing
Bioinformatics analysis
Sample Requirements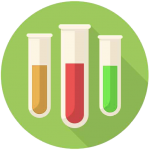 We currently accept RNA, cells, and tissue samples for our 5-mC RNA-Seq service. Proper sample preparation along with the appropriate quality control methods on your end will allow the greatest chance for assay success. Please follow all guidelines for sample requirements, packaging and labeling, and shipping which are outlined on the Submission Instructions page.
Talk to a Scientist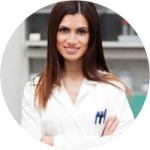 Want more information on our 5-mC RNA-Seq service or interested in customizing your research project? We're here to help! Get in touch with one of our highly knowledgeable epigenetic services experts by calling toll-free at 1-877-374-4368 or emailing services @ epigentek.com.