Protein-DNA interaction plays a critical role for a variety of cellular functions. Therefore, identifying the genetic targets of DNA binding proteins and knowing the mechanisms of protein-DNA interaction is important for understanding cellular processes. Chromatin immunoprecipitation (ChIP) followed by PCR offers an advantageous tool for studying protein-DNA interactions by allowing relative quantification of the amount of protein at a targeted residue that is associated with a specific gene promoter region under various conditions. EpiGentek's unique and robust chromatin immunoprecipitation quantitative PCR (ChIP-qPCR) method allows the highest level of enrichment from the smallest amount of material making our service ideal for projects with even very limited samples.
ChIP qPCR
Service #S-3CQP
Investigate DNA-protein interactions with a provided ChIP-grade antibody of interest.
Chromatin shearing via sonication
Chromatin immunoprecipitation
Quantitative PCR
PCR data analysis
Sample Requirements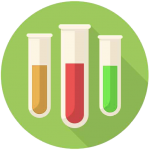 We currently accept chromatin, ChIPed DNA, cell, and tissue samples for our ChIP-qPCR service. Proper sample preparation along with the appropriate quality control methods on your end will allow the greatest chance for assay success. Please follow all guidelines for sample requirements, packaging and labeling, and shipping which are outlined on the Submission Instructions page.
Talk to a Scientist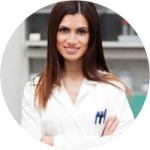 Want more information on our ChIP-qPCR service or interested in customizing your research project? We're here to help! Get in touch with one of our highly knowledgeable epigenetic services experts by calling toll-free at 1-877-374-4368 or emailing services @ epigentek.com.