The success of chromatin immunoprecipitation (ChIP) and its subsequent applications such as ChIP-seq is heavily dependent on antibody quality — such antibodies need to be validated for detecting enriched target protein/DNA complexes contained in chromatin, which demands high affinity and sensitivity in order to be used in ChIP studies. Careful validation of antibodies for chromatin immunoprecipitation is important to the integrity and success of the entire ChIP study.
EpiGentek's proprietary ChIP-grade validation method is an affordable and powerful tool to ensure your target antibodies will perform well in ChIP studies, whether it be ChIP-Seq, ChIP-on-ChIP, or ChIP-PCR.
ChIP Antibody Validation
Service #S-3CAV
Proprietary enzymatic and chemical based method to validate antibodies for use in ChIP studies.
Sample Requirements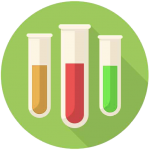 We currently accept any antibody of interest for our ChIP Antibody Validation service. Please follow all guidelines for sample requirements, packaging and labeling, and shipping which are outlined on the Submission Instructions page.
Talk to a Scientist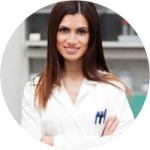 Want more information on our ChIP Antibody Validation service or interested in customizing your research project? We're here to help! Get in touch with one of our highly knowledgeable epigenetic services experts by calling toll-free at 1-877-374-4368 or emailing services @ epigentek.com.